Riti Riwaj is an Indian web series which is produced by one of the most popular online streaming platforms named "Ullu". This web series is based on a theme of rural traditions and customs. It superbly projects various social issues like caste-based discrimination, gender inequality and obviously patriarchal norms.
Each episode contains a unique story with a different cast and setting like Haldi, Taala Chaabi, Love Festivals, Water Wives, Pinjara, Mann Marzi and so on. The show's various seasons have gained widespread popularity among viewers looking for something exciting and intriguing after a long day at work.
The Riti Riwaj web series has become a go-to choice for viewers seeking bold and intriguing content, featuring unique storylines and a talented cast (the name of all the casts and crew in mentioned below). Despite the controversy surrounding the show's explicit content, its popularity is a testament to its ability to captivate audiences and provide an escape from their daily work routines.
Riti Riwaj Casts
Anupama Prakash
Manvi Chugh
Priya Mishra
Khusi Mukherjee
Sanni Singh
Mishti Basu
Hansi Parmar
Gunjan Bhati
Ankita Bhattacharya
Swati Agarwal
Gehana Vasisth
Yash Pandit
Vipul Gupta
Supriya Sukla
Different Aspects of Riti Riwaj Web Series
Indian Marriages
Dowry
Extramarital Affairs
Caste System
Various traditions and cultures
Women-centric Feelings
Male-controlled society
Best Riti Riwaj Episodes to Watch on Ullu
However, we are going to provide you with the name of some best episodes from Riti Riwaj so that you can directly go to the Ullu app and start watching these episodes. You must remember that these episodes are"A" rated and not suitable for kids. So, it is best if you watch it with privacy.
Riti Riwaj Haldi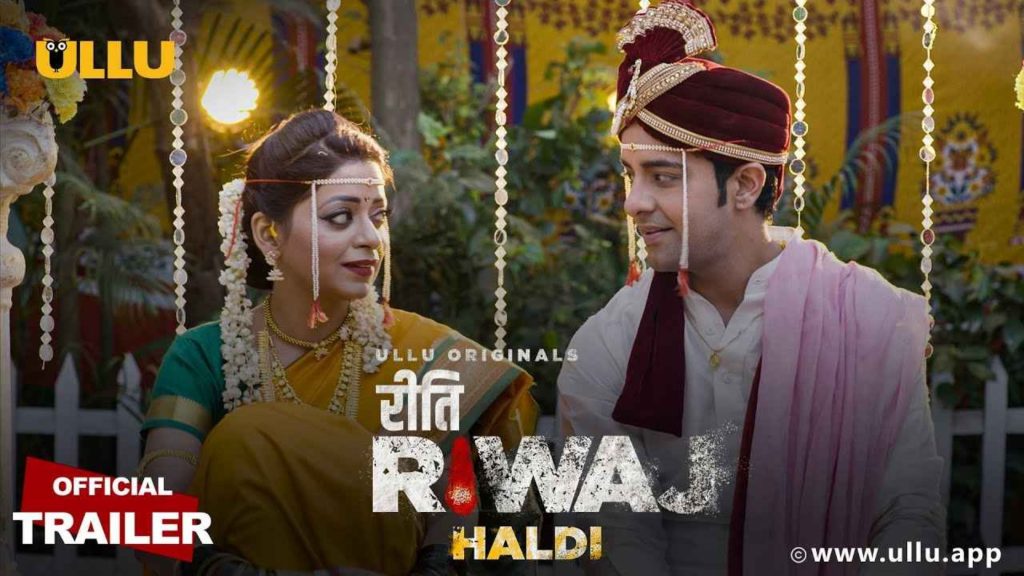 The plot of this story centres around a groom who is about to get married. During the customary haldi ceremony, one of the girls present develops a crush on him and becomes increasingly fixated on him. This obsession begins to take a toll on the groom's life, leaving him in a difficult situation. The question remains: can the bride save their marriage and overcome the obstacles posed by this other woman?
Riti Riwaj Love Festival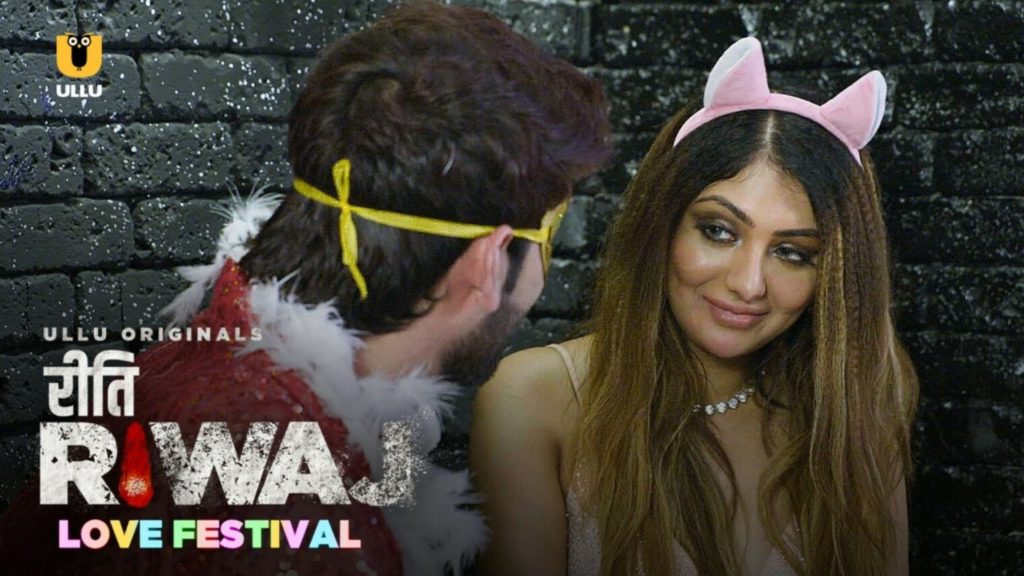 This web series revolves around a sexual fantasy in which married men participate in a tradition that allows them to freely engage in one-night stands with strangers. The show features numerous erotic scenes that may not be suitable for all viewers and discretion is advised.
Riti Riwaj Tijarat
Actually, "Tijarat" means "Business". The series portrays the business of the female gender, an unusual ritual in which young women are auctioned off based on their physical beauty and ability to captivate and seduce the attendees. The girl with the highest bid not only wins the auction but is also revered as sacred.
Riti Riwaj Pinjara
The premise of this series is centred around a unique and uncommon tradition in which the bride is required to have intimate relations with her husband's sister in order to dispel any ill omens and save the marriage. The show explores the dynamics of same-gender relationships within the context of Indian society, shedding light on an often-taboo subject.
Riti Riwaj Mann Marzi
The show also depicts a distinct tradition in which newly married women are granted the freedom to choose a partner of their choice to fulfil their sexual desires in the absence of their husbands. This portrayal sheds light on the cultural practices and societal norms surrounding female sexuality in certain parts of India.'
Riti Riwaj Taala Chaabi
The story centres around a deeply-in-love couple who wish to take their relationship to the next level and tie the knot. However, before they can do so, they must first comply with a customary practice that is prevalent in their community.
To conclude we may say that, Riti Riwaj is Ullu's one of the top-rated shows which can entertain you with its most unique plot twist. Riti Riwaj actually means customs and traditions.
It shows most of the customs and traditions of rural places in India. Anyway, Riti Riwaj's most prominent theme is the role of women in Indian society.
Many episodes portray the struggle of women against the social norms imposed upon the female gender. Through their stories, this web series highlights the challenges and hardships faced by women in a male-dominated society and how they overcome the obstacles through various attempts.
Riti Riwaj web series offers a thought-provoking and entertaining discovery and analysis of rural Indian cultures and traditions. Also, it encourages viewers to think and change their views about "Women".
More Articles